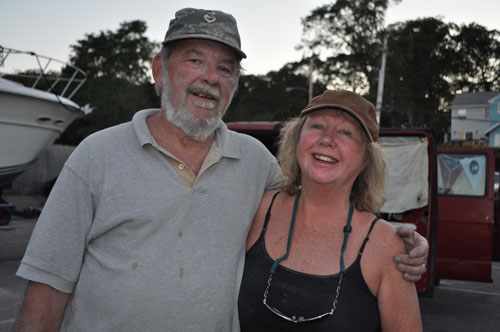 In 1983 I was pondering how to make money by being self-employed. The reason being that the South Shore of Boston was not hiring new teachers, in fact, they had so many they were letting them go. This presented a difficult problem for me for I had been a teacher for nine years in St Thomas, VI, and was looking for employment in my field. I was a single parent with two kids and struggling.
In St. Thomas, I was an avid sailor and active in the boating community as a charter boat.  I came to realize that the Eastern US coast had a very short boating season and that boaters were busy working and would appreciate some help launching "their yacht".  Their precious time would be served better enjoying boating & leave the sanding, painting, varnishing & cleaning to someone else.  So I put up a sign in a local chandlery that said "ex-teacher, experienced sailor starts boat maintenance co.". The owner of the store said, "you want to clean boats, go clean mine, a 38 ft. Bristol sailboat out front. I rallied up one more worker, made a Sandwich board with the new name of my company, & together we washed, waxed, detailed chrome & painted the bottom. Very happy with the job, he referred me to his clients & soon I was also cleaning for a local brokerage firm getting boats ready to sell.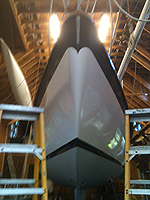 Hiring more staff, we extended our reputation to be your "Yardly Service".  We come to your own backyard, bringing the Marina Services to you & best yet, at a more discounted fee.
Thirty years later I still offer these services, in fact, year-round for we are mobile in the winter, in Hawaii for the last 10 years. I think the secret to my success is two-fold, I am an excellent communicator & follow the service closely at all times with my clients, right to the finished product. Second, my greatest success is in my staff, many loyal for years and even generations, as I now hire kids of early employees. They are trained in all skills, very professional & represent my company proudly, always standing behind their work.
In 1983, I was an original! Now there are many competing companies, but there is room for all of us. My company is a leader in the field with nearly 40 years of happy satisfied, loyal clients, always referring me to someone new who needs our services.