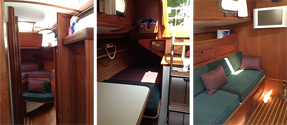 Have received many compliments on how great the boat looks (best since her purchase 15 years ago). My compliments to each of your crew and to the attention to detail and my total and complete satisfaction with all work performed.
John, "Silhouette" (1980 Cape Dory 33')
---
BMBG is AWESOME!!!  I have been a customer for years.  They are dependable and their work is stellar.  They deliver quality workmanship at a fair price.  I would highly recommend BMBG!!!!!
Jeff, Hull, MA
---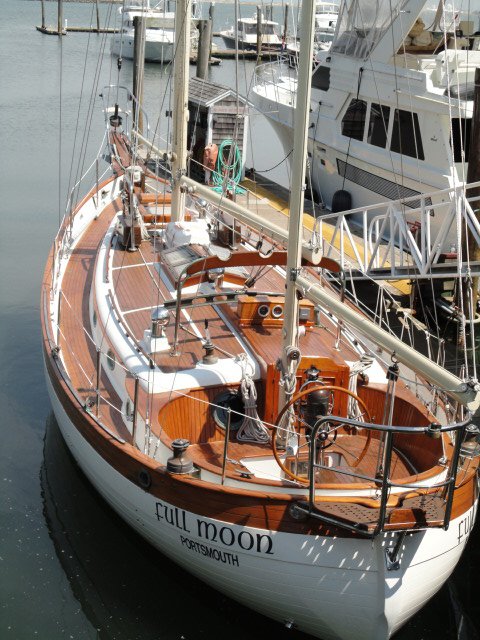 I have Use (BMBG) Boat Maintenance  by Gretchen  for over 20 Years.  I Have a Hans Christian Double Ended -Cutter /Ketch that Needs the Ultimate attention, Teak Everywhere , Bronze Fittings and Port Holes, and Lots of Shiny Stainless. She is Called the Full Moon.
Each Year I Rush to be in the Water By May 1st , and not once have I been disappointed in the Craftsmanship and Attention to Detail that is provides by their services . I have Priced out their Work and find them to be extremely competitive by more that 30% from any Other Low Bid - here's the best part :
After all these Years after they make her Sparkle and Shine , BMBG actually Cleans the Interior of the Boat setting things just right as if she was in a "Boat Show "
And their Personal Touch includes such thoughtful Things Like a New Bucket and Sponge , a Few Goodies included like a Bottle of Champagne and Cocktail  Napkins and Coasters with "The Full Moon " - I would Totally give them 6 Stars out of 5
Great and easy to work with !
Captain Ken Golden
S/V Full Moon